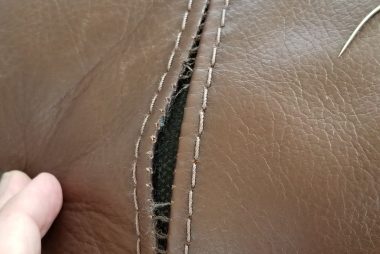 Are you looking for a reliable leather repair in Philadelphia, PA? Look no further than Wood and Leather Doctor! We are proud to provide high-quality leather jacket repairs for all types of leather fabrics. From cleaning and conditioning to patching and stitching, our team offers a variety of services to ensure your leather products look their best – no matter the age or condition.
Apart from leather repair in Philadelphia, Wood and Leather Doctor offers these other top-notch services:
Get Your Leather Jacket Back to Brand New with Wood and Leather Doctor!
No matter what type of damage your jacket has sustained, we have the experience and expertise to get it looking like new again. From simple scuffs and scratches to more serious tears and holes, we can fix it all. And because we use only the highest quality materials and workmanship, you can be sure that your jacket will last for years to come.
Don't trust just any tailor or dry cleaner with your precious leather jacket – bring it to the experts at Wood and Leather Doctor! We'll treat it with the care and attention it deserves. Whether you need a simple repair or a complete overhaul, we are here to help. Contact us today to schedule a free consultation.